BY: RACHEL WUMKES
The game of golf is categorized as a club-and-ball sport in which players use various clubs to hit balls into a series of holes on a course in as few strokes as possible.
Or, if you're like me, it consists of swinging a big stick wildly at a small ball, hoping it will go in the direction you want, and then cursing outrageously because it didn't go the right way.
Or, like this poor kid.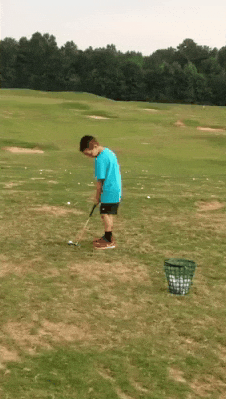 Playing a round of golf can be an enjoyable escape from the pressures and stresses of the World.  Out in the fresh air, surrounded by rolling green hills and luscious trees… it's heavenly.  It can also be riddled with disappointment and anxiety when things don't go quite as planned.
Thus, the conundrum of the love/hate relationship many have with the game.
A solution to this problem is playing what is called a "best shot."  Of all the crazy terms and verbiage used in the game of golf, this one is rather straight forward.  The premise is exactly how it sounds; each player hits the ball and the one with the 'best shot' is chosen.  Each player then hits from that spot and play continues and so on.  Much better than having to hack away at every single shot which can feel like an eternity at times.  It's also a great way to ensure you have the utmost fun while maximizing your golf skills in the great outdoors.
Hence, the Annual Chamber Golf FUNdraiser!
**insert appropriate golf clap**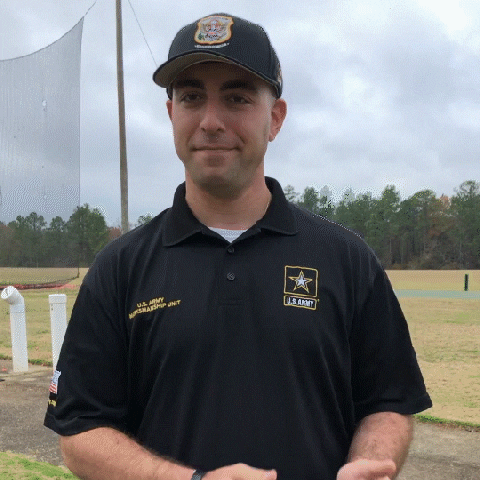 Being THE FIRST Chamber event held this year, we hope to make it a memorable one all while keeping folks as safe as possible!  This event is a 4-person best shot, held at Veteran's Memorial Golf Club on Friday, July 17th.  Please contact Trish at 357-2159 or shoot her an email at Trish@clearlakeiowa.com to secure your spot in this awesome event.
While we will maintain the event's tradition of awesomeness with pin prizes and team placements, the following safety measures have been established to ensure the least amount of contact with others as possible.
COVID-19 Mitigation Golf Plan:
There will be no pre-golf social hour or rules meeting.  We ask that you show up to the golf course and go directly to the cart staging area to locate your cart(s).  Then, proceed to your designated starting hold and be ready to tee off at 9AM.
We ask that you order your string in advance and we will have it in your packets. If you need to purchase your string individually you may either call the office (357-2159) to order and pay over the phone or you may stop into our office.
We will have a food truck in the large parking lot for you to grab lunch from on your way around the course.
We will have beverage text hotlines for you to contact when you need a beverage.
After you are done golfing, we ask that you leave your score card on your cart and you may leave.
The following week, we will be recording who won each pin price and the team placements.  Winners will be announced on social media.
As always, if you are sick with ANY symptom of COVID-19 or have recently been around someone who has tested positive – stay home!!
Be sure to give Trish a shout and get your team signed up this week!  We look forward to a fun day of hitting the links with everyone!
See you – at a socially safe distance – on the course!