Image by autumnsgoddess0 from Pixabay
BY: RACHEL WUMKES
Anybody else wake up this morning feeling the aftereffects from that awesome Thursdays OnLine event last night?
It. Was. Amazing!
AMAZING, I tell you!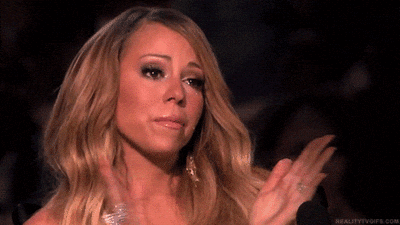 I'm still riding the high of all the incredible Senior performances, the touching tribute to the Class of 2020, and the top-notch performance from The Mockingbirds.
I want to extend our eternal gratitude and thanks to Powerhouse Theatre and Zion Church in Clear Lake, for their incredible talent in production, and for assisting the Chamber Team in putting this event together.
As changes have been made on how we are able to do things, it felt good to have a little piece of 'normalcy' last night.  Even if it wasn't quite the same as carousing uptown in person with our friends, it was something.  A little glimmer of light shining through, giving us a glimpse to the other side of this whole pandemic.
And, as always, we have our incredible sponsors to thank for sticking by us!  Their commitment to the betterment of our community is second to none, and without them, we wouldn't be able to do what we do!
So if you missed out on the fun last night, check out our Facebook Page and watch the event!
As an added bonus, because we know one of the things y'all love about Thursdays on Main is the FOOD, we are excited to announce a new initiative to pair with Thursdays Online this week: Food Truck Friday!
Head downtown from 5-7pm this Friday May 22nd for a socially distanced food truck event featuring BigBrad's BBQ, Ritz Rings and Things, and Kona Ice of North Central Iowa!
It's the perfect way to kick off your long, holiday weekend!  While the typical Memorial Day activities at the Sea Wall and the cemetery have been cancelled due to the Governor's restrictions, fun at the lake has not been cancelled.
I hope you get a chance to do something fun this weekend, whatever that may be.  The weather looks to be a bit iffy a few days, but that's just par for the course this time of year!
Thanks for another great week, Clear Lakers.  For your positivity and understanding as we do our best to muddle through these extremely trying times.  Please continue to visit your favorite local shops and restaurants this weekend.  Shopping local is like giving our businesses a great big hug.
Hopefully we'll see you – at a socially acceptable distance – at the Lake!