BY: RACHEL WUMKES
I have to admit, I feel a bit discombobulated this week.  Typically, it would be a frantic push to secure the final BINGO volunteers.  Begging, pleading with people to fill the slots and help us continue the long-standing tradition of fun in the park.
I'd be writing story after story about the 4th of July Extravaganza in an attempt to get everyone hyped up for all the upcoming fun in our quaint little tourist town.  I've written some doozies over the years.  From carnival foods, to fly-over facts, to a remix of "It's the Most Wonderful Time of the Year."
Creativity flows easily around the 4th of July.  But not so much this year.
This year, I'm a bit like..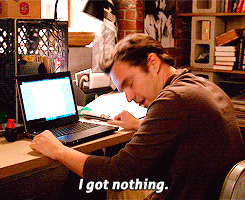 That is, until a night of insomnia hit, and this popped into my head.  It's not great, by any means.  And I find it funny that it was this song, instead of some sort of fun bubble-gum pop tune.  I guess it's a sign of the mood this year.  A year that has been like none other.  John Lennon wrote the original song as a call for peace during the Vietnam War, to urge people to live in unity.
Fitting for our tumultuous times, really.
For fun, I tweaked the words a bit.
Imagine there's no party
It's easy if you try
No hotdogs or burgers
And the fireworks won't fly
Imagine all the people, crying tears today
Imagine there's no Bingo
No live bands will play
No thrilling rides or parade floats
'Cause Six feet apart we must stay
Imagine all the people, missing out today, you
You may say I'm a dreamer
But I'm not the only one
Just missing all the Clear Lake activity
Of the awesome 4th of July fun
Imagine there's no COVID
I wonder if you can
No need for gloves or facemasks
Just living life so grand
Imagine all the people, being in one place, you
You may say I'm a dreamer
But next year will be so fun
We'll come back bigger and better
For Independence Day in 2021
It's okay to miss the carnival and the parade and all the things.  They're part of what makes Clear Lake so incredible.  Traditions which have been ingrained in us for years, so when that changes, it can be a difficult adjustment.
Regardless, I plan to make it as fun as humanly possible for my family.  It's just instead of focusing on fun created for me by the awesome Chamber Staff, I have to make my own.  We shall eat, drink, and have as much fun at, on and around the Lake as we possibly can.
No matter what, it'll be a 4th of July for the record books!