Image by Ben Kerckx from Pixabay
BY: RACHEL WUMKES
As I opened my blank word document this morning to begin spewing my words of wisdom and positivity to all the good citizens of Clear Lake, something felt off.  Not right.  Just a little bit wonky.
I debated whether or not to touch base on the subject of why I feel all off-kilter, and then decided it was maybe something everyone needed to know.
Earlier this week, as I scrolled through the pits of despair that has become my Facebook feed, I noticed someone had posted a photo with the caption "Officially a Word According to Meriam Webster."
And that word, people, was irregardless.
Now, I don't claim to be any sort of literary genius.  I am also not exempt, by any means, of making mistakes.  But this one?  This one makes my skin crawl.  Here's the actual dictionary definition.
Irregardless
NONSTANDARD
:REGARDLESS
//I told them that irregardless of what you read in books, there are some members of the theatrical progression that occasionally visit the place where they sleep.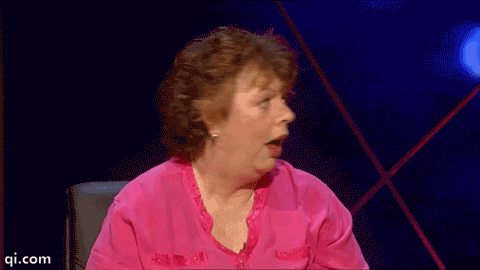 What's next?  Worstest?
Here… let me use that one in a sentence for you.  Irregardless is the worstest word in the entire English language.
There ya go!
So anyway… obviously a complete First World Problem, and one 99% of the population will likely not give one single hoot about.  Still, it rubbed my little writer brain the wrong way, causing me to literally LOSE SLEEP over the matter.
In order to get my life back on the straight and narrow, I suppose I'll have to just move forward, pretending irregardless does not exist.
You know what might help?  If I go up to City Park tonight for Food Truck Friday.  Nothing cures the woes of life quite like some delicious BBQ from the Smoke Shack, or a stack of piping-hot onion rings from Ritz Rings 'N Things.  If I'm feeling frisky, I'll even grab myself some dessert from Perry's Sweet Treats!
The list of goodness I can add to this week's edition of Feel Good Friday grew exponentially this morning when I saw an anonymous donor gave $100,000 to the Everybody Plays Inclusive Playground.  How incredible is that!?  The project now has the financial backing needed to begin the construction phase, adding another fabulous amenity to our beautiful lake town.
And speaking of amenities… have you tried out the brand-new splash pad yet?  I took my kids up this week and they loved it.  Peals of laughter echoed through the air as they splashed and frolicked in the cool water gushing in every direction.  From the design, to the build job, to the creative artwork displayed throughout, this is a project we can be proud of!
In another burst of fun news, if you pass by the Chamber office, you'll see the window littered with creative masterpieces.  Colored pictures of our precious Lady of the Lake have been coming in all week.  In fact, there are about 80 entries so far in the coloring contest.  Will YOU be the winner?
As July continues to roll on, I'd like to personally thank Andi Tisor, the organizer of the 4th of July boat parade.  She had a vision, the will, and determination to provide some sort of fun festivity to celebrate our Independence, and it was a HUGE hit!  CL Tel stepped it up a notch and live-streamed the parade on their Facebook Page, as well as Channel 2 on CL TEL TV.  Last I heard, approximately 175 boats crossed the starting line, with another 50 joining in along the parade route.
If I'm not mistaken, the consensus on the street was one of 'thumbs up' that we should make this a permanent part of our July 4th Extravaganza experience.
So you see… irregardless of the detriment and despair forced upon the English language recently, there is still A LOT of good happening in Clear Lake!
Have a fabulous weekend, friends, and we'll see you next week… at the Lake!
Stay safe!