Image by Pezibear from Pixabay
BY: RACHEL WUMKES
Where did this week go?  I swear it was just Monday a second ago, and then POOF…  Friday!  Not that I'm complaining.  I would never complain about the quick passing of a week to get to another fabulous weekend at the Lake!
So, what is there to be feeling good about on this fabulous fall Friday?  Besides the crisp sting of frost in the air this morning, there is plenty to be thankful for!
We officially announced the success of our "All-In Clear Lake" campaign earlier this week.  This graphic, you guys, it just makes my little Clear Lake heart swell with pride.  What an amazing community we live in.  Coming together so boldly to ensure the perpetuation of our Chamber organization, it's just incredible.
In case you missed the graphic, this is the official listing of all the businesses and individuals to donated to the cause.  I wish I could literally give each of them a great big high-five, but with COVID germs and all, we'll have to settle for this giphy instead.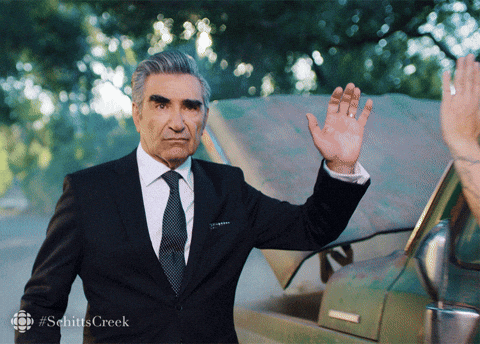 As the Lions football team takes the field tonight in Garner, they begin the playoff battle on their quest to the Championship.  We wish them the best of luck for great passes, easy catches, and touchdowns galore.  GO LIONS!
For those of you looking to take in a hefty dose of fall fun, I suggest getting yourself to Enchanted Acres or Plain Ol' Pumpkins this weekend.  It won't be long before they pack it up for the long winter months ahead.
And speaking of fall fun, if you missed my always wonderful, ever informative blog earlier this week, you can get caught up by clicking here.
Once again, thanks for a magical week at the Lake, my friends.  Remember to shop local, mask up, and follow the rules so we can keep North Iowa open as we head into the "off season" of fun times at the Lake!