Image by Tomasz Marciniak from Pixabay
BY: RACHEL WUMKES
It's hard to believe how quickly the weeks seem to zip along.  On Monday morning you wake up all bummed for it to be a full week ahead, and in the blink of an eye, it's Friday!
Which means it's time for another 'Feel Good Friday' post on the blog.  Hooray!
Let's start by discussing last weekend and the perfectly wonderful weather.  I mean, how awesome?  It seems everyone within a 3-county radius (and beyond) agreed, because the lake was a bustling place of boats, jet ski's and swimmers.  The beaches were full of people soaking up all that wonderful Vitamin D, playing in the sand and cooling off with a dip in the water.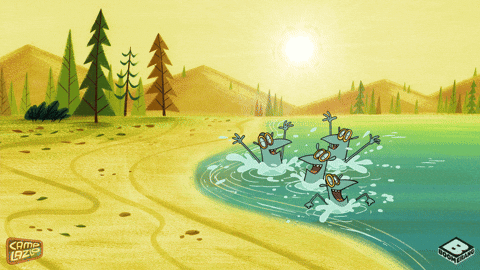 From what I've heard, our restaurants, bars and retail shops had a good bump in business from the extra folks in town, and that is what I love to hear!  After the weird circumstances of this spring and all the closings, I hope they have a great summer of sales.
Food Truck Friday has been a hit, giving people something fun (and yummy) to look forward to.  Tonight, be sure to stop by the Fire Museum for some delicious goodies.  Ritz Rings 'N Things, Hot Rod's BBQ, and Kona Ice will be on site to handle supper tonight.
We will soon be kicking off our "Be a Tourist in your Backyard" initiative, to get the locals up and out exploring our incredible town.  Family Fun Packs will be available NEXT Friday curbside at the Chamber.  Be sure to keep your eyes peeled for more details next week.
As always, please continue the awesome effort to keep our small businesses in town afloat.  Even with all the virus stuff going on, there are still a lot of extra people in town.  It's easy, as a local, to try and avoid the crowds and let the tourists support our businesses.  In realty, we need to continue our effort to support them as well.  Because at some point (which I hope is soon) we will get back to some sort of normalcy in life.  Someday we'll be able to hold all our incredible events again and have fun concerts in the park.  And when that time comes, I want our businesses to be there!
So, continue ordering take-out, continue shopping small and local.  Your commitment and dedication are what makes Clear Lake such a great place to live, work and play!
Cheers to another week in paradise as we sail into a beautiful weekend.  Hopefully we'll see ya at the Lake!